I've got two weeks to finish the Glam Jam video! We are having the debut party before the 20th of May since I will be leaving to Prague the 22nd. I've been thinking about this video nonstop. Here are some screen shots of what is being worked on: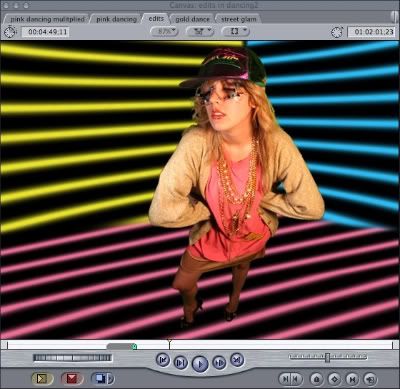 A neon room with stop motion dancing/posing. The lights grow brighter with the beat of the song.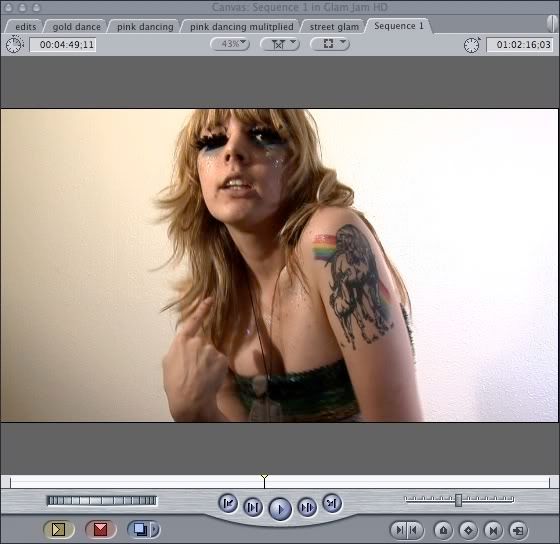 Unicorn tattoo shot (white background is being taken out, rad backgrounds to come!)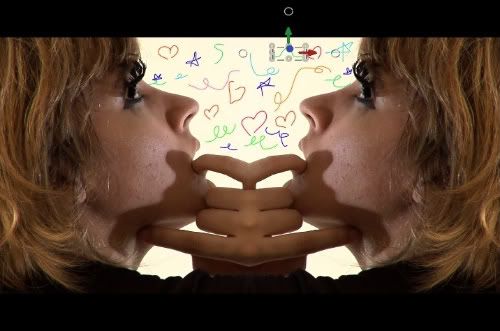 In the video, this shot is going to be silhouetted and the doodles are animated. Better doodles will also be used :P
Another thing that's happening this week:
HYPE N SWEET SHOW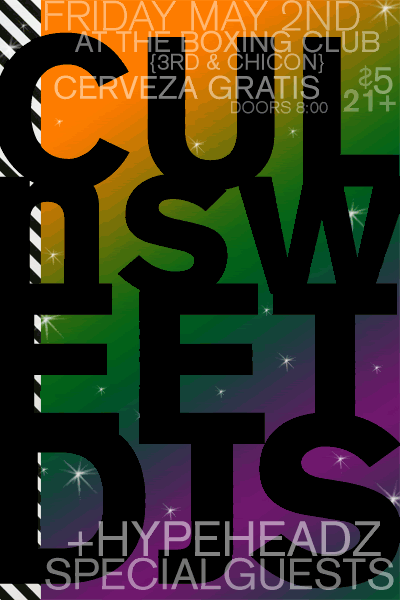 The guys from Cul n Sweet will be joining with the Hype Headz this Friday for a badass fuckin night. I will be showing my visuals from Monterrey (which will be recut a bit), and there will be a special guest attending!!! Come to find out whooooo!
I know this blog has been moving more to my obsession with film, but I swear more fashion to come! I got interviewed last Saturday for
Austin Style Watch.
I'll let y'all know when Rachel posts the link to the video :] It was mainly about what I think about Austin style, my likes and dislikes, etc.