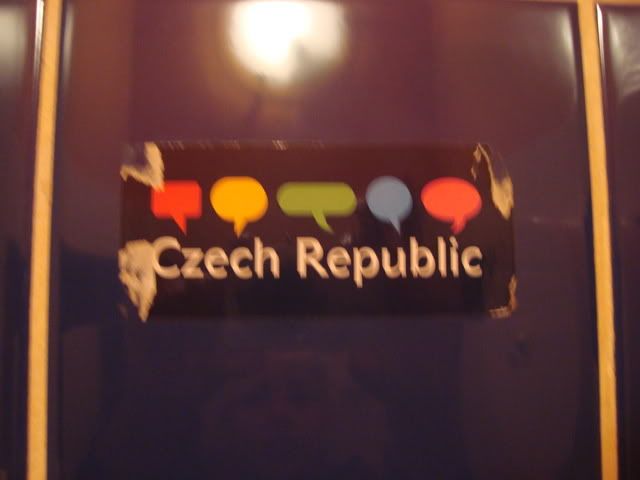 I have been in Prague for a little over a week already and I still haven't found club kids to chill with! So I researched them on MySpace, found some rad people/DJs and I messaged them to see if they wanted to get interviewed. I also am gonna go to two rad parties in June that I am really excited about!
Every day we've been walking around the city from morning till night, luggin our equipment with us in search of a good story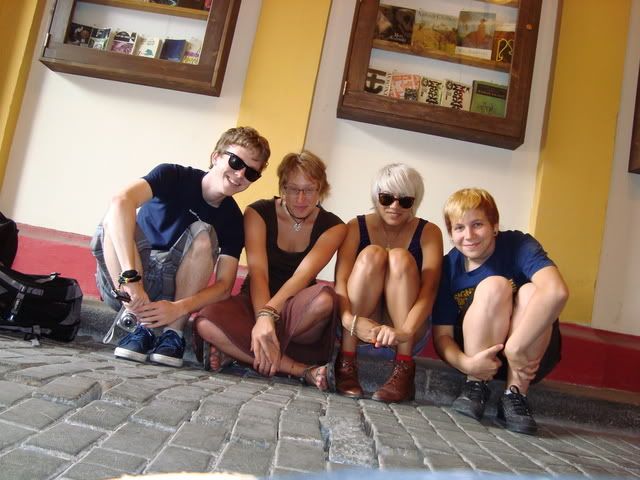 We stumbled upon a rad underground book/print store that had some cool postcards n prints that I bought for my friends n I.
Here are more street style shots: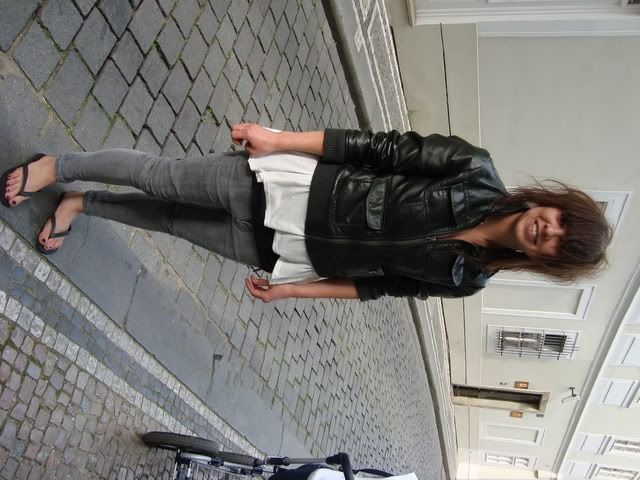 I actually got to stop and talk to this lovely lady! She was very nice and I gave her my info so she can see her pic on the blog, however, it was a like four days ago that I shot this and I have forgotten her name :[ So comment with your name if you are reading this!! :D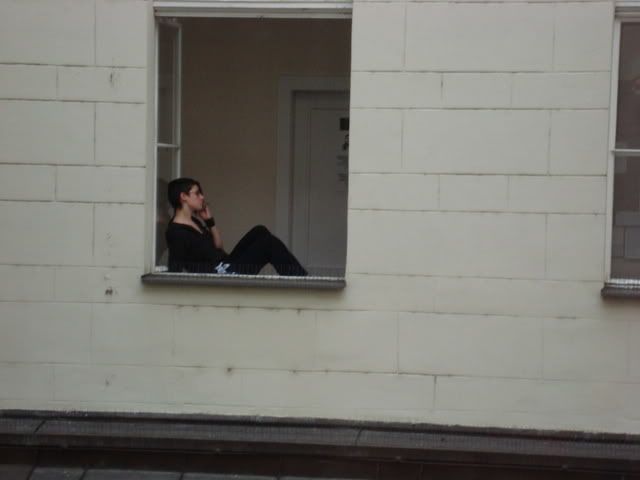 I took this picture in FAMU, the film school we are studying at, from a window. This picture does not do this chick justice; her hair was shaved on one side and on the other she had a longgg braid! It was the most badass hair cut I've seen so far. Lots of girls have really rad haircuts here, lots of shaves parts of heads :] Now I wanna shave part of my head haha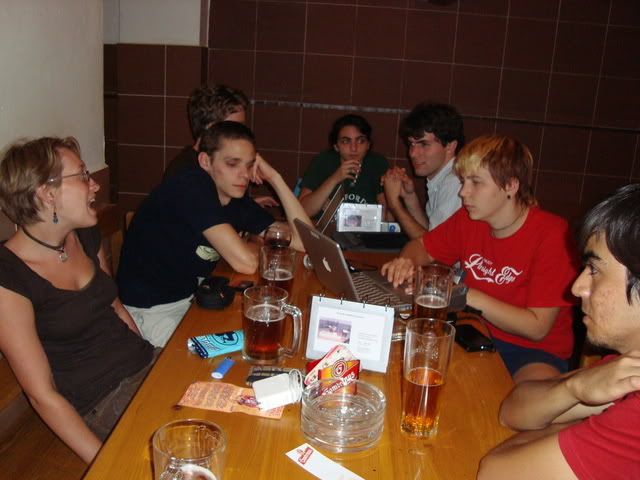 That is us editing our footage in the pub!"!!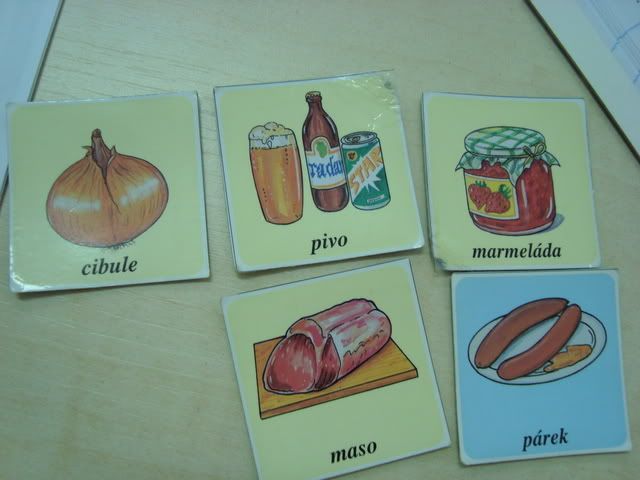 Flashcards from our Czech language class!! Pivo = Beer!!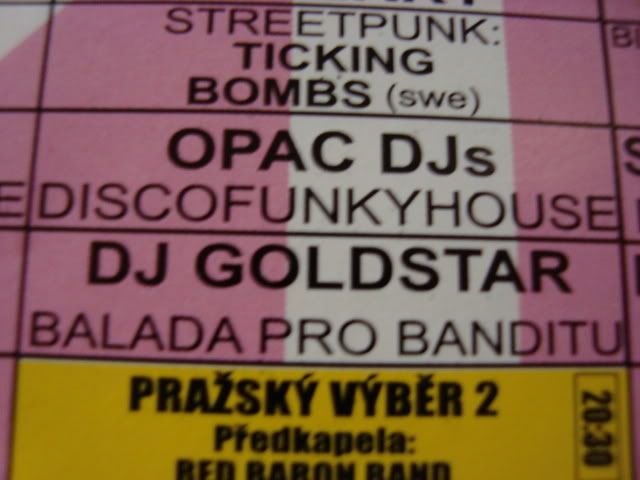 This flyer reminded me of Cory Blaine AKA The Skeleton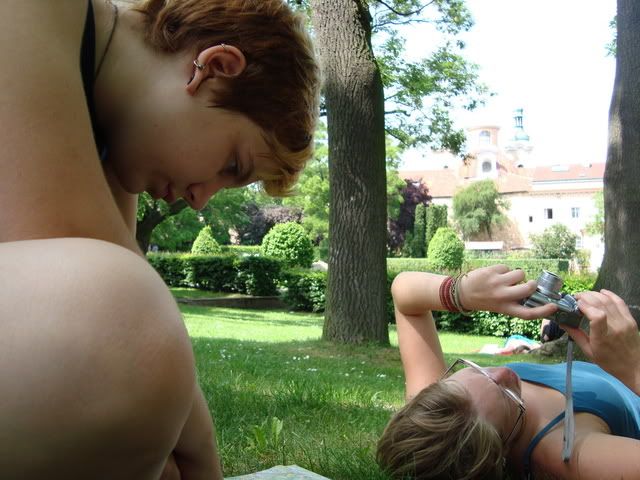 Kelly n Rachel chillin in this rad park we found...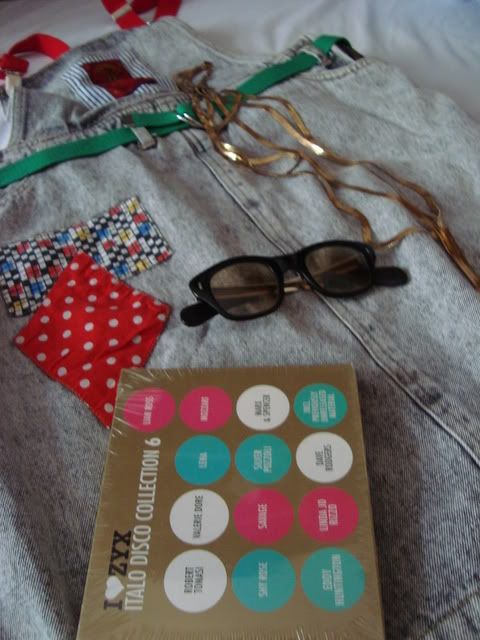 We went to the flea market today and I got some rad things!! Some overalls, an Italo Disco cd set, a gold necklace and some glasses!
Anyhoo, tonight we are having dinner at our professor's house. Right now I should be writing my proposal for my skateboarding documentary, but instead I am lurking MySpace for