This past weekend was fucking insane...
I rode the bus, by myself, to Brno for the JAK-Z show. When I got there, I called Manack, the DJ who booked the show, and he gave me directions to the club. He met me outside with his friend and led me to the club.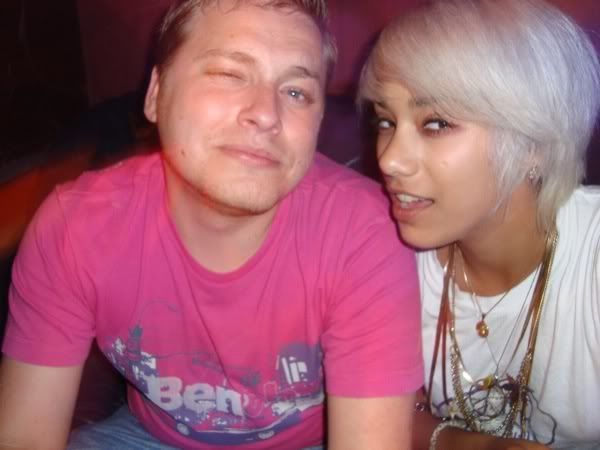 He was sooooo nice! He got me a beer and we sat and talked about music (duh) and he thought I was "all talk" and didn't think I was going to show up. Hahahaha. He introduced me to all his friends and every one was so nice! I was so glad to have found some people who knew what was up, and Manack definitely was one of them. I really cannot explain how happy I was the whole time I was there, and I was so amazed that I got along so well with complete strangers!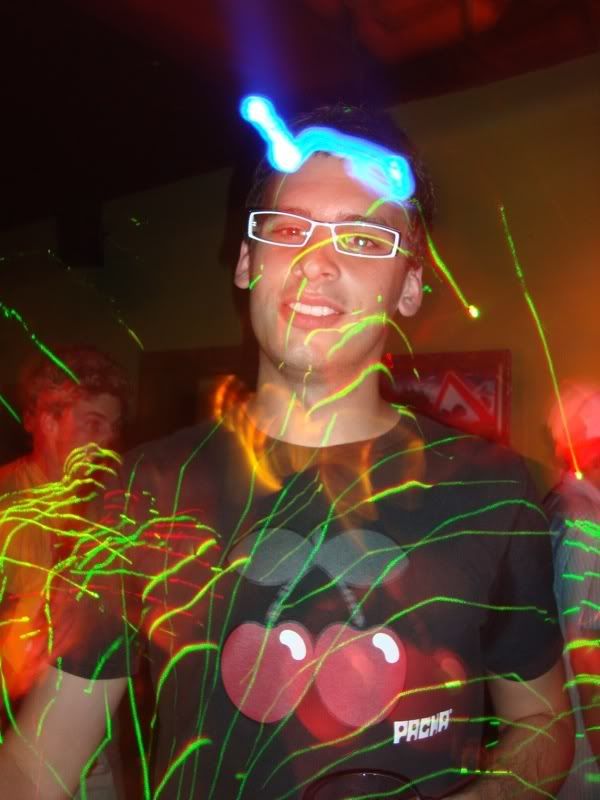 People loved the fact that I was American, it was so funny! I didn't think Americans would be so welcome, I even have started speaking more Spanish in Prague so I won't be hated on, but in Brno everyone I met was so interested in America. They asked me why I was all the way in the Czech Republic and we just had fun and great conversations.
People were telling me why they liked America, Manack and Mark were asking if I had seen Dallas, because they said that was all they knew of Texas because that was one of the shows that was released there after the fall of communism.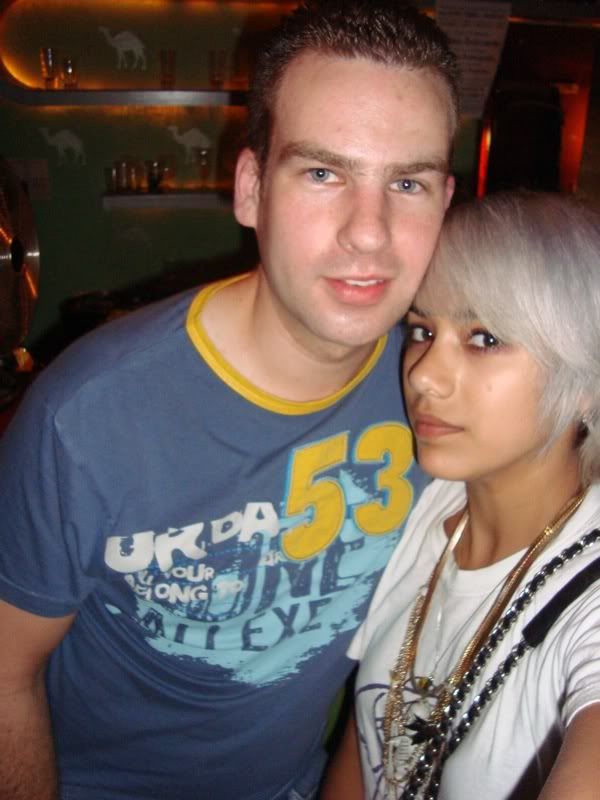 This guy told me he loved America because his idol, Michael Bolton was from there :X he also liked Toto and Chicago
But ya, I got some rad videos that I wish I could post, but it takes forever to uploaddd.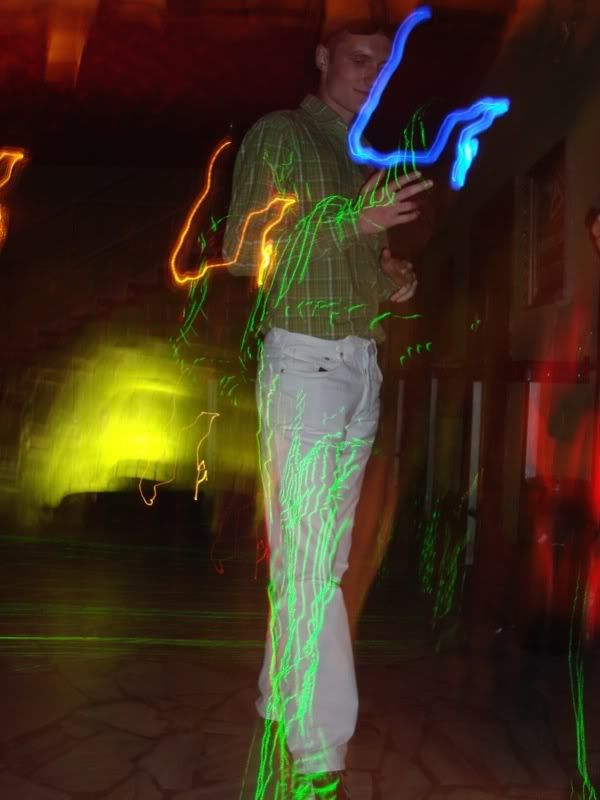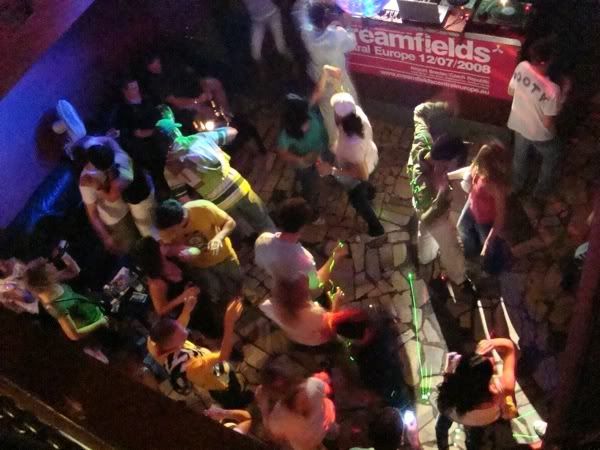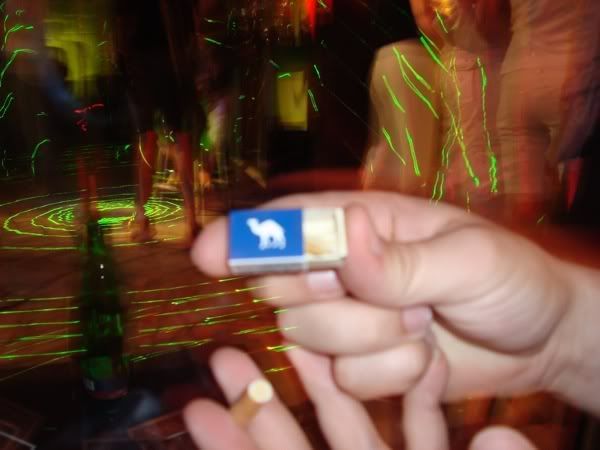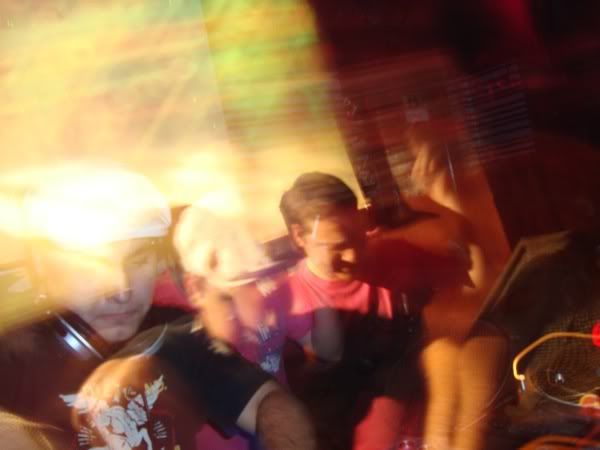 The downside to this trip was that Jak-Z didn't end up showing up because of some car trouble. First of all, I had to leave at 3AM to make my bus back to Prague because we were going to the countryside for the weekend and when I told Manack this, he told me Jak-Z was supposed to go on at that time :[ But I guess it's good he didn't show so I wouldn't feel bad leaving during his set....
That show was still fucking badass, all the DJs were awesome, I met some rad people, and Manack was super nice and treated me really well and made sure I was having fun all the time :]
So my class went to the countryside this weekend and we did a lot of hiking....I was wearing sandals, unaware of the hiking up steep hills but it was totally worth it to have a view like this: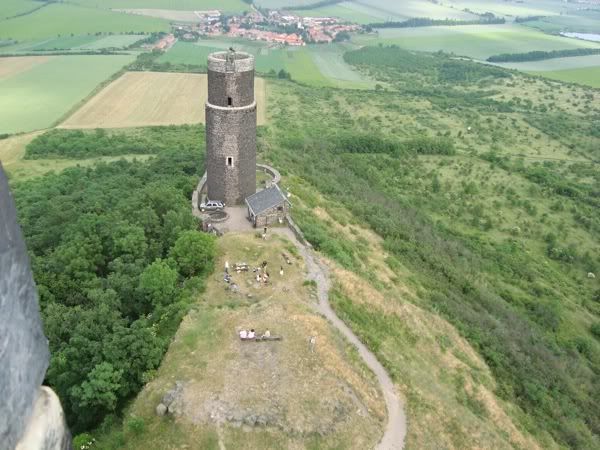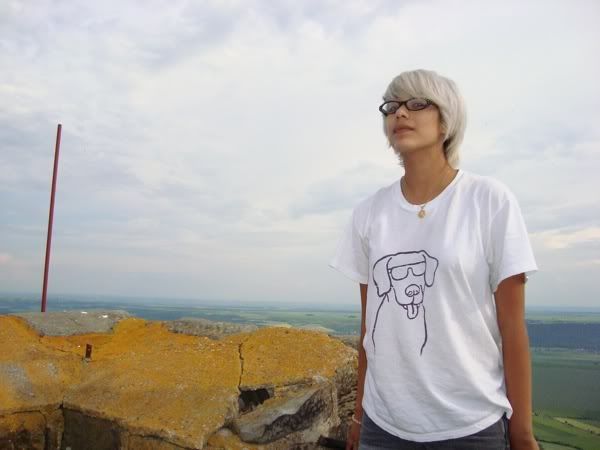 Yup! The top of an old castle...Super fucking hiighhhhh up :P
The town we were in was a little cute but creepy at night. Everyone was a fucking drunk the whole trip (except for Kelly, but she's crazy as it is). Rachel n I downed two bottles of wine while we were riding in the back of the bus to each location. It was a fucking crazy trip hahaha...
On Sunday, I was invited on this boat dinner with Sarah's grannie...it was a nice way to end a crazy weekenddd
Anyhoo I have to update the blog for class and get some sleep because I have a long day of shooting tomorrow....gahhhh
Today we went to Terezim, this concentration camp. It was a whole town...and super depressing.