This past weekend was jam-packed with HYPE HEADZ absurdity!
Thursday we had our debut at Beauty Bar: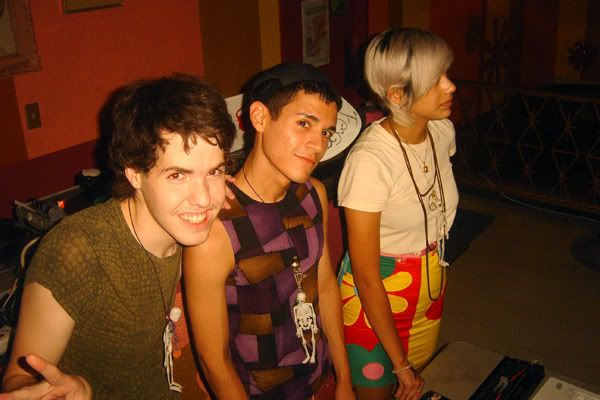 We had 3 laptops, a sampler, my visual mixer, and a projector. Mat and Jordyne also rented a really good mic for her performance.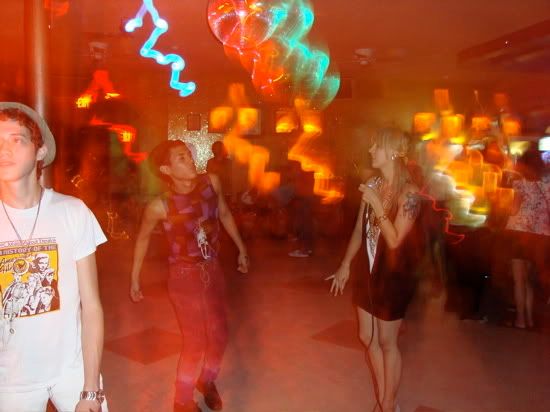 We spent the whole week practicing for the weekend. Tummy Toast practiced her amazing set, DEEJAY YAYYAY selected his trax n mixed for us, and C. Love sampled lots of rad sounds! I worked on three new visuals: 2 Tummy Toast promos and 1 HYPE HEADZ promo. Here was our practice space right before the show on Thursday;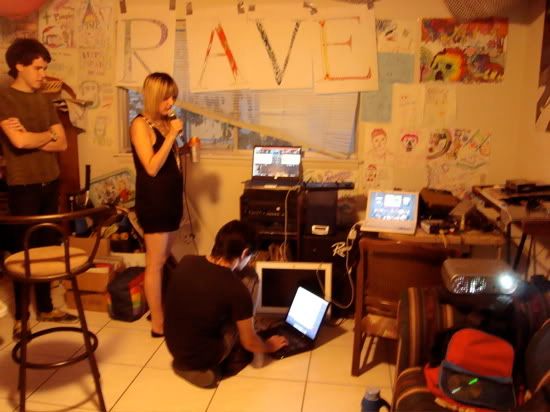 Here are more pictures from Beauty Bar: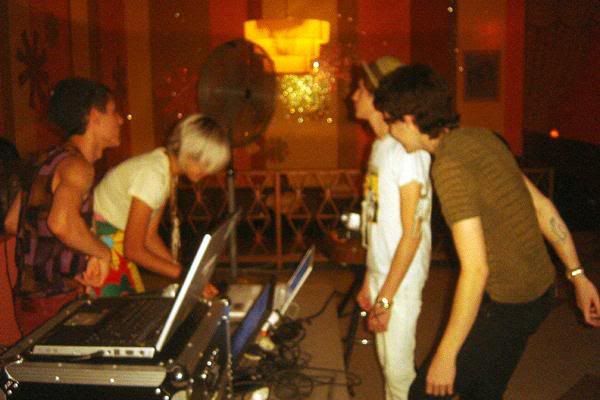 All the HYPE HEADZ together.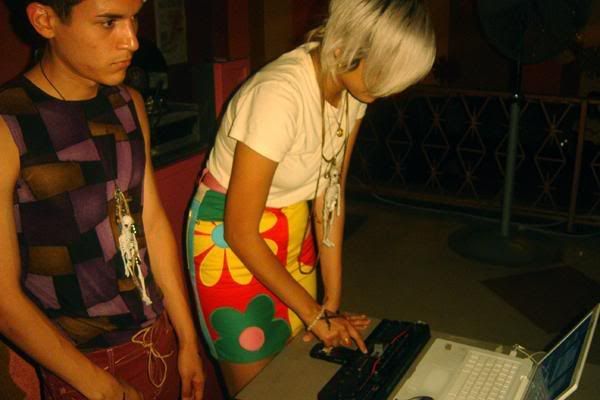 C. Love and myself. I wore this rad vintage MOSCHINO skirt that I bought at this vintage shop in Prague.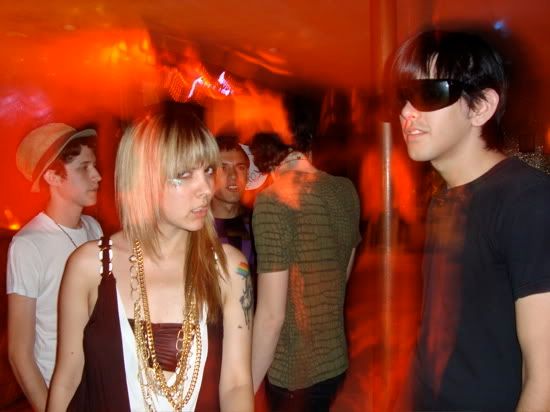 Tummy Toast (Jordyne) and her producer/boyfriend Mat.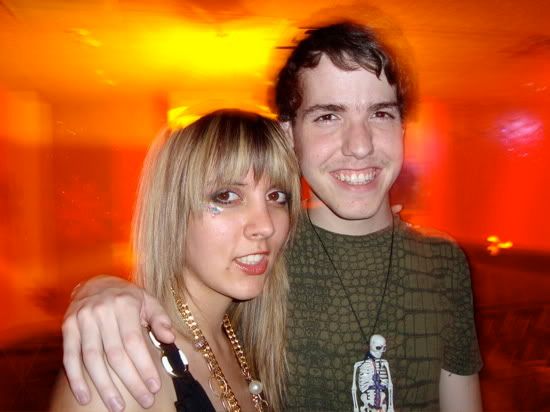 Tummy Toast and DEEJAY YAYYAY
DJ Orion, one of the nicest dudes around :]
So Thursday was soooo much fun, but we also had another party to play at on Friday:
It was Laresa's birthday party and we brought all our equipment over and set up: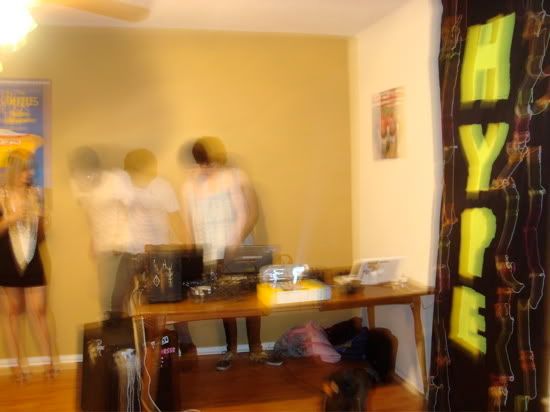 We even had the HYPE HEADZ banners we made for our SXSW party!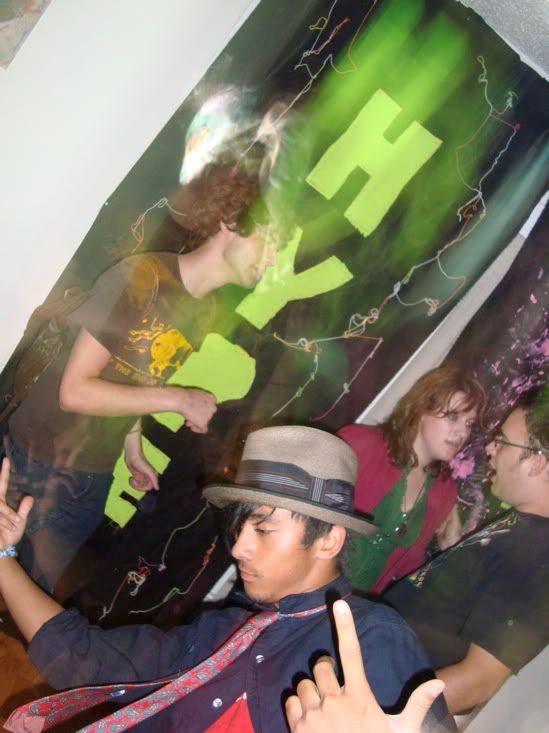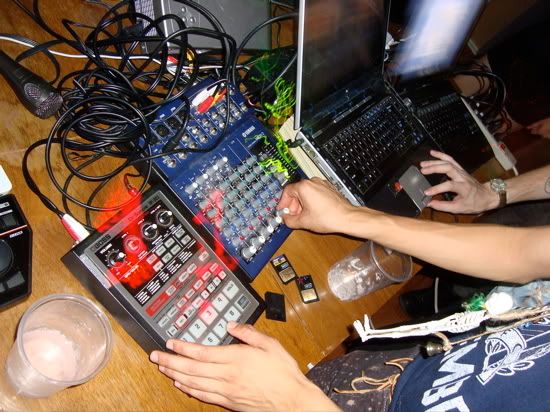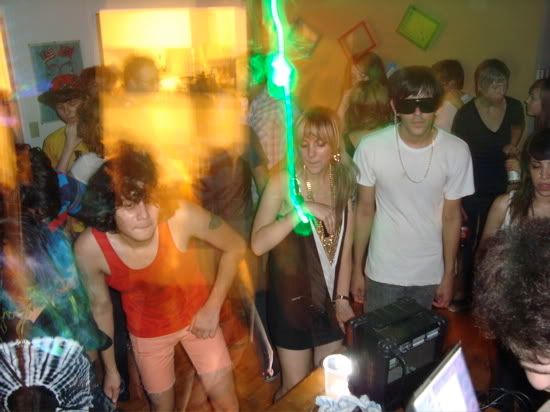 It was soooo awesome to play at a house party again! I love them more than clubs because there is no age limit AND it doesn't end at 2AM :] We played all the way until 6AM, and I only left twice: to get another drink and go to the restroom. It was definitely a successful party. People were dancing all night long, Tummy Toast performed and did a wonderful job and we were given all the alcohol we wanted!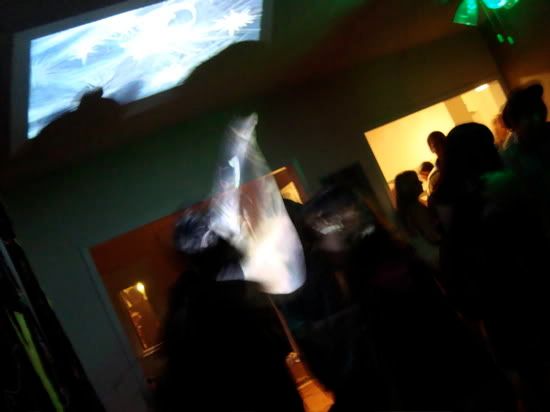 My visuals were projected onto the ceiling.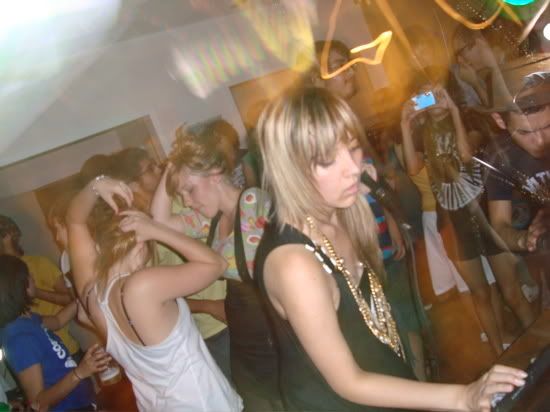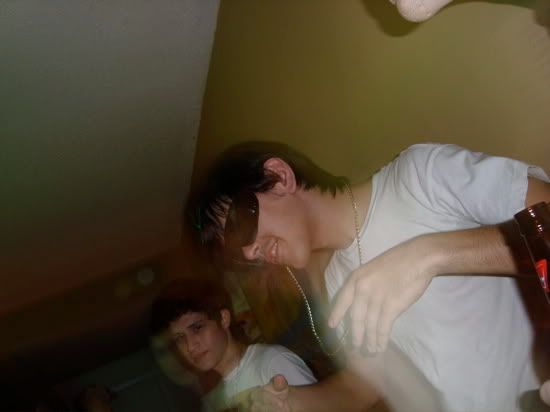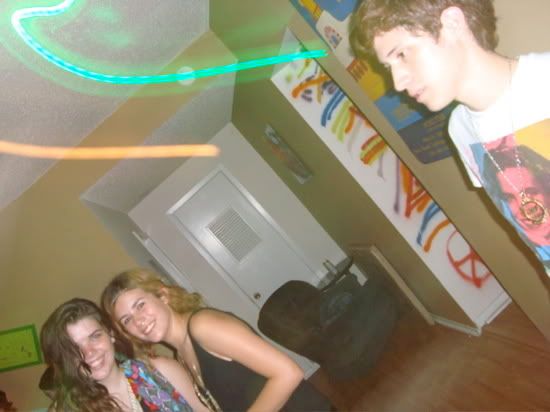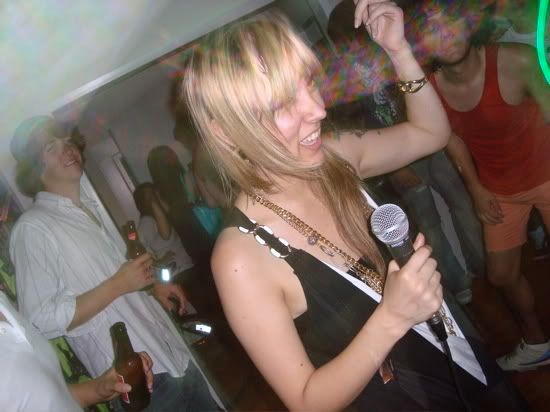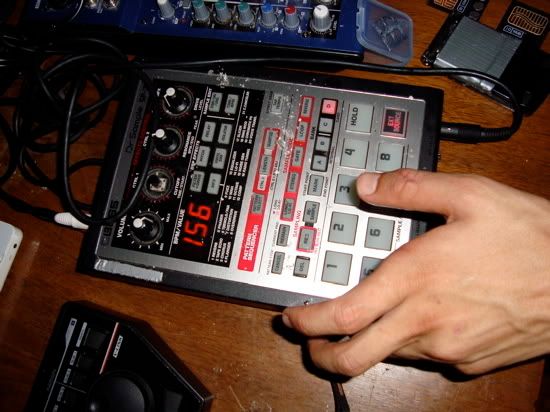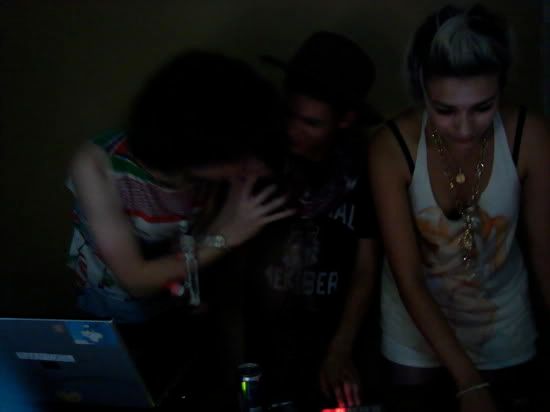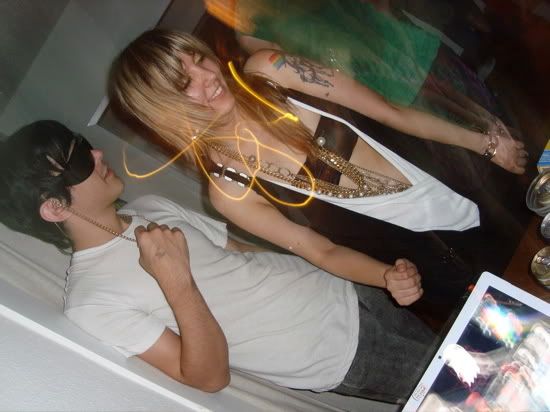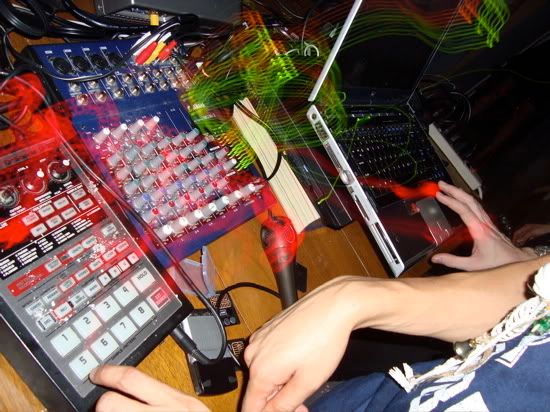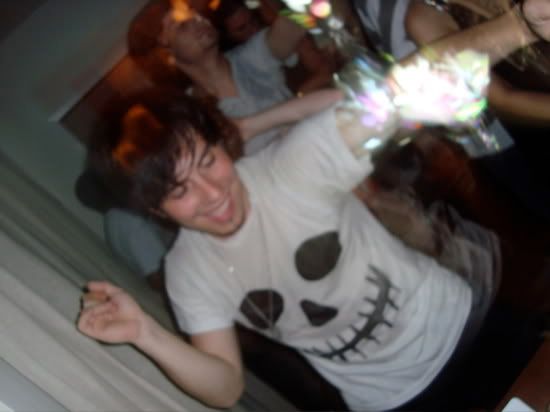 I took sooo many pictures. I love having a digital camera again!
Well, this week we are picking up where we left off with the Glam Jam video. I want to have it done by early August because we still have to plan and promote the debut party!
So remember everyone, keep yr eyes peeled for more crazy HYPE HEADZ productions! We have a lot in the works right now and we're trying to make stuff happen over here in Austin. Check us out @
MYSPACE.COM/HYPEHEADZ
Until next time!
XOXO