My grandmother got me these cute silver horse earrings that I have been wearing the past couple of days. The hooks don't have any stoppers on them, so I ended up losing one tonight. I wasn't even doing anything extreme, just drinking in my friend's garage with 2 other people.
This made me rethink why people wear earrings in pairs. Why can't they all be different? Why don't people wear all their favorite earrings at once?
I'm going to start doing that. Put all my earrings to use!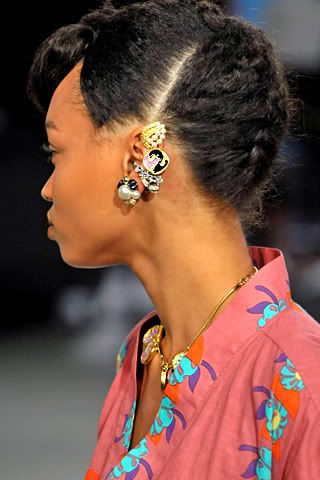 Rachel Comey
(Style.com)