Life as of late has been brimming with boys. It's strange because I want nothing to do with a relationship in any way, but I end up getting caught up in the idea of coming across the "perfect boy." I watch too much television, read too many books, watch too many cartoons where these types of situations occur. These mediums have polluted my mind and have made me naive and blind to what relationships truly are. I can't see myself being able to trust anyone as much as I used to. I also can't see myself staying in one place and settling any time soon.

Time is fucking ridiculous. Why aren't the days longer? Why do I want to sleep so often?

And on the topic of relationships, my love affair with Winter is coming to a close. I have been sporting my super beat-up Levi's cut-offs this past week.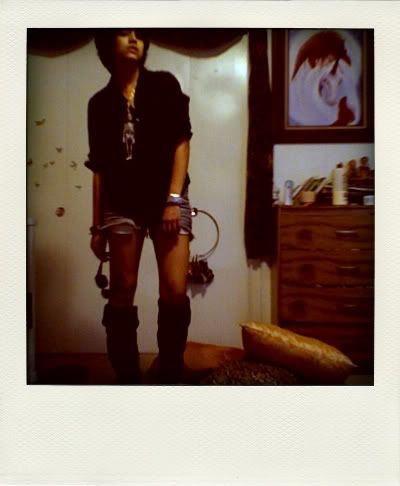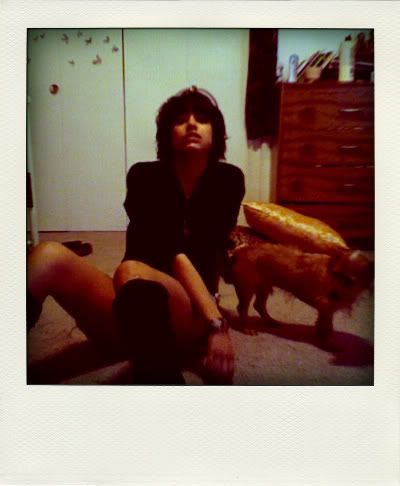 My hair is also growing. It's getting pretty big and poofy. I tried using mousse to add some waves, but my hair is so thick and straight that it just falls flat :[

I need more shorts, preferably ones that do not sag in the back. I will buy/make new ones as SXSW approaches.

I'm obsessive. I draw with thin lines and in small spaces. Un-noticed places. Hidden places.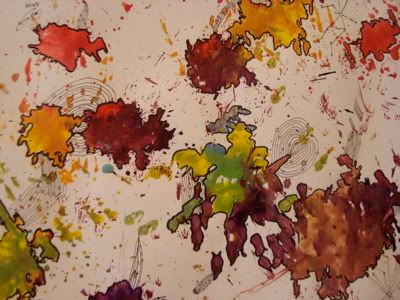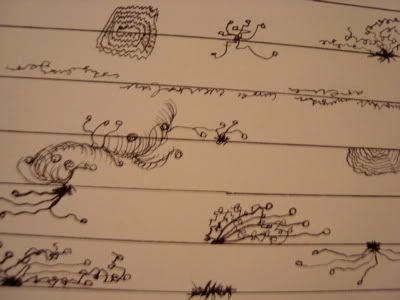 What does this say about me?

FAVE TRAXXX/SONGS OF MY LIFE SO FAR (IN NO PARTICULAR ORDER):

STYLE OF EYE - GIRLS
STYLE OF EYE - THE PROPHET
MAETRIK- SEX WITH BASS
CLAUDE VON STROKE - WHO'S AFRAID OF DETROIT
SELENA - LA LLAMARA
JUSTIN MARTIN - MY ANGELIC DEMONS
DJ FAME - FOR THE PEOPLE
TUMMY TOAST - MAGIC MOVES
THE GHOST FREQUENCY - NEVER BEFORE (ZDS RMX)
H.O.S.H. - WHITE ELEPHANT
JAK Z - PINK ELEPHANT
LAZY BASS FEAT. DEEJAY YAYYAY - IT'S YA BOI JAMAL (DUBBEL DUTCH RMX)
FEY - MUEVELO
LUCAS MARTI - DOLOR + MIEDO
THE QUIETBOY - SHARE A TEAR (THULO RMX)