Lately I have been feeling quite lethargic with my wardrobe. I recently was awarded extra cash from financial aid, so I felt the urge to shop. I didn't buy too many things today, since I want to really make this money stretch and not spend it all in one weekend, but I am really happy with things I purchased!
I have been wanting a vanity for a really long time and I found one at this really great thrift store last week! It was only $95 and I plan on reuposlering the stool and changing out the handles later on.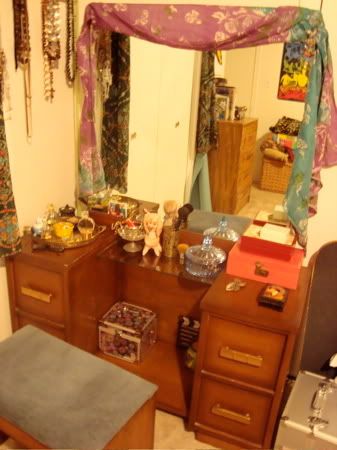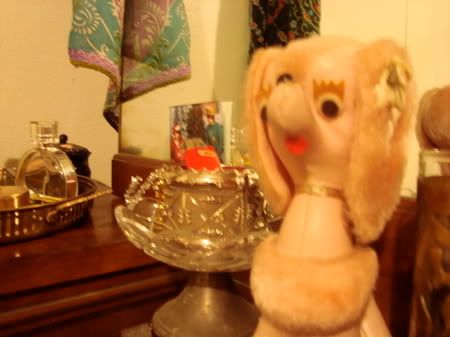 Now all I need is a small chandelier to hang overhead for some good light.
My friend,
Christopher Love
, was in NYC for a week and bought me this really rad gold and rhinestone spider!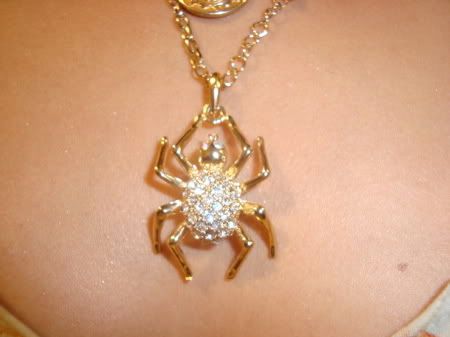 I love it!
Today, I went shopping with Jordyne. We bought make-up and I got this really rad black shirt that is sewn in a unique way.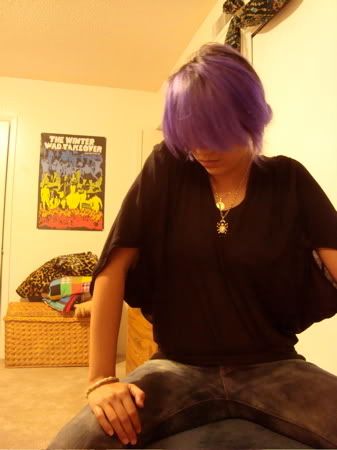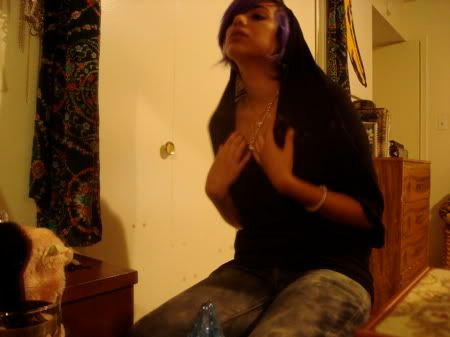 I really like it because it's really thin and comfortable and loose. And black.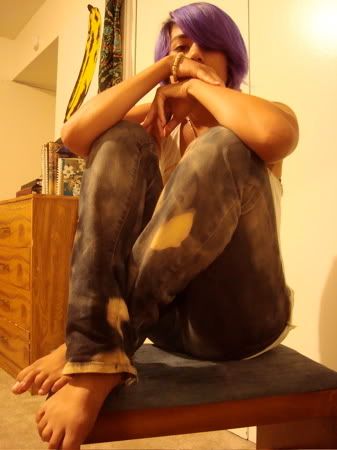 I acid washed some old black jeans the other day. They didn't come out quite as I wanted them to, but they look rad none the less!
Oh ya, last week I received my issue of REVUE, the German magazine that I was asked to be a part of last year. Mitchell took the pictures for me.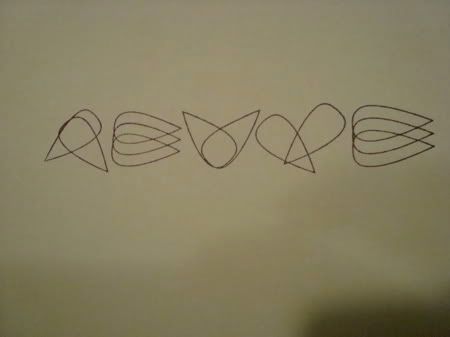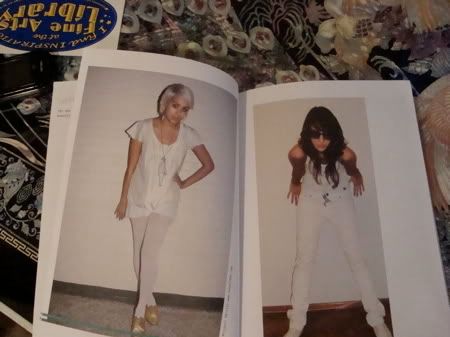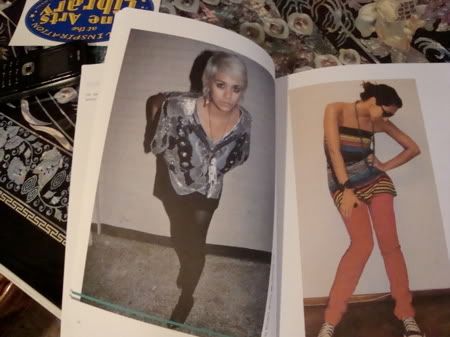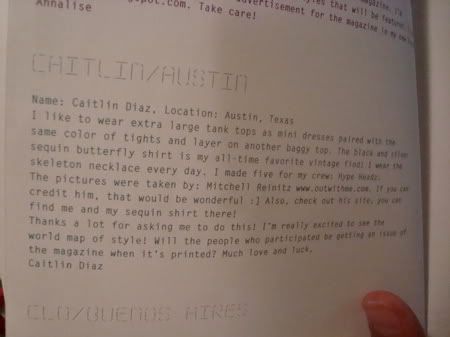 It was a nice surprise to get it! I didn't think I was ever going to receive it! Sorry I don't have a scanner to scan the pages :[
I really need to buy and external hard drive. I am torn between these two: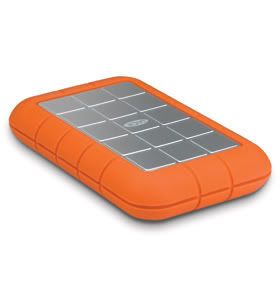 250 GB
OR (my personal fave)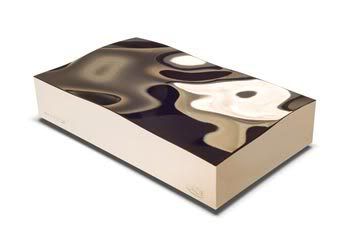 500GB
I don't know which one to choose! They are both reasonably priced (approx. $160), so that's not an issue. I really want the gold one (duh!) but I'm not to enthusiastic about the power adapter...any thoughts or suggestions?
Well, until my next update,
xoxo